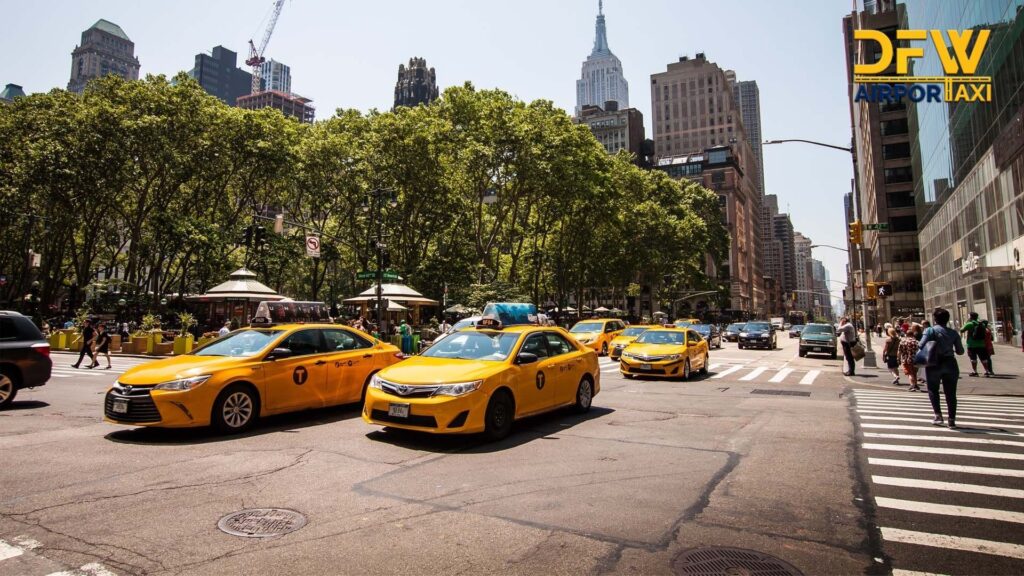 Indulge in a comfortable ride with DFW Airport Taxi's cab to DFW airport service. Whether you are going to attend an important meeting or for a quick trip around the city, it might be difficult for you to reach your destination especially if you are not familiar with the place. Experiencing heavy traffic and unsure routes might get you late or end up not reaching your desired itinerary. The good news is that we offer convenient services of cab to DFW airport to secure you for your important trips.
Through our advance booking option, you can book a DFW cab service with ease and peace of mind. Schedule your trip and let us know your pickup and drop off point along with the preferred time. Based on your preferred model and car capacity, you can also choose from our variety of available taxi services. You can count on our professional chauffeurs to give you a stress-free and safe ride every time you book.
DFW Airport Taxi Service – Why Choose Us?
Well-Maintained Cars: With the variety of cars that you can choose from, you will arrive at your destination with confidence and ease. We carefully maintain and select each car for the safety of our riders.
Top-Notch Drivers: To ensure your security and safety, we only choose the best and highly-skilled drivers. We assure you that they are trained to treat every passenger professionally throughout the ride.
Professionalism: It takes experience and skills to navigate the streets in Texas and the surrounding areas safely and quickly. That's why we provide the services of a professional driver to ensure that you will get to your destination faster without being held up in any obstacles.
Secure and Reliable: With our cab to DFW airport service we will ensure the safety of your luggage and provide you with the peace of mind you need during your trip. You will also have the chance to choose from several vehicles that fit your traveling needs.
DFW Airport Taxi Service – What Sets Us Apart?
Our cab to DFW airport service specializes in providing high-quality DFW airport transportation. We have earned a great reputation over the years owing to our punctuality and exceptional customer service. We always focus on providing the most reliable, safe, and comfortable taxis for passengers in Texas.
We strive to provide the best-in-class taxi service for our customers' desired location. All our vehicles are insured and available 24/7 for assistance. Also, the rates are reasonable as compared to other cab services.
So enjoy the best customer service from our professional drivers as you ride along. If you want your trip to be free of hassles, we advise pre-booking to have a good time.
So what are you waiting for? Book our cab to DFW airport service now and enjoy your entire trip with comfort and ease.
Contact us on 972 809 6328 for round trips, last minute trips, one way trips, and local or long distance taxi services. We are always available and can arrange a reliable DFW cab service at your doorstep instantly. Visit us today!