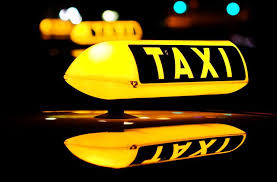 Hello, looking for a taxi to DFW Airport? Then, relax DFW AirporTaxi heard you. With, DFW AirporTaxi you will receive a reliable taxi service to DFW Airport or from DFW Airport. We will provide you amazing taxi service for sure. DFW AirporTaxi is a very reliable option to opt for. You will receive the most outstanding service for DFW Airport. Do not worry about getting a taxi to DFW Airport when we are with you.
DFW AirporTaxi is a reliable and reputable transportation service. We are experienced in providing high-class taxi services to our customers for many years. Our services are worth relying upon. We make sure that our taxi services, provide you a satisfying ride every time you book us. DFW AirporTaxi is the most reliable transportation company in the town. You can completely rely upon our service. You will be receiving comfortable, safe, tranquil, and on-time taxi services from us. DFW AirporTaxi vow you to provide commendable services.
We provide taxis for individuals and also for groups. Let us know your requirements and we will provide you a taxi which fits your requirements or the number of people traveling. Our taxi services are tailored based on the requirements of customers.
The first thought that strikes our mind while choosing a taxi service is whether the taxi will reach on time or not but if you are choosing DFW AirporTaxi then do not worry about the timings. Our services are always on time. Our taxi will reach you at the exact scheduled time and will make you reach DFW Airport at the perfect time.
Our taxi will pick you up or drop you off at any place you want us to. You will have a comfortable and hassle-free ride to and from DFW Airport with our taxi. If you wish to have an undisturbed and reliable taxi to DFW Airport then choose us. You can also save your money if you choose us for taxi service. You will be saving up to sixty percent of your money. Our price range is affordable, it's budget-friendly.
Why DFW AirporTaxi for a ride to DFW Airport?
DFW AirporTaxi is experienced in providing top-class taxi services to DFW Airport.

Our taxis are kept clean and neat. They are always checked to ensure that you enjoy a comfortable and safe ride.

Choose DFW AirporTaxi and get fast and punctual taxi service.

Our packages are kept affordable, they are competitive.

There are no hidden charges involved.

The chauffeurs are trained, experienced, punctual, insured, licensed, and fully bonded.

DFW AirporTaxi provides taxis for individuals and also for a group of passengers.

You will also be getting a luggage assistance facility.

We are ready to serve you at any time of the day, our services are 24/7.

We have an easy and simple booking and payment process.

We can even arrange a taxi on last minute booking.
What are you thinking of? Book us to get a hassle-free taxi to DFW Airport. Book us and enjoy a comfortable ride to and from DFW Airport.