Whether traveling for business or pleasure, staying in shape while on the road for business travel can be a significant challenge. Do you and your colleagues or your group frequently travel for business? As a frequent business or corporate traveler, you must know the importance of airport shuttle services for your group and client transfer. After all, you have to travel outside & reach your ultimate destination after you finally get to the DFW airport.
A journey to the DFW area can be quite a hassle if you choose any other method than a reliable DFW Airport shuttle service. As a result, the best alternative is to use our DFW Airport shuttle service and have a smooth business or leisure transfer. But is it beneficial? It is a big yes! But how? Let's understand why selecting our DFW Airport shuttle service is helpful for your upcoming journey.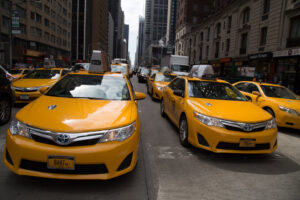 Safe travel experience
Traveling for business or leisure can be hectic if you don't arrange a reliable ground transfer for commuting. When you hire our DFW Airport shuttle service, you are sure to get the safe & professional ground transfer that you deserve. Our chauffeurs are thoroughly trained and skilled and will safely transport you anywhere in the DFW area. We provide a stress-free and secure environment to make your journey comfortable. It will surely give you peace of mind.
Saving time & money
We save the valuable time you can spend preparing for the meeting & presentation. As a result, rather than worrying about routes, parking, or traffic, you may concentrate on your primary goals. When you travel for pleasure, you want to save your energy for the journey. As a result, you will arrive at your destination safely and without wasting time, effort, or money.  
Expert chauffeurs
When you hire a public transfer, you are not sure about the chauffeurs' knowledge, experience, and skills. Our DFW airport shuttle services, on the other hand, are not like that. We hire chauffeurs only after thorough background checks and conducting the relevant background checks. As a result, you know that the person assisting you is adequately trained for the job. In addition, we know the routes well; hence, we help you reach your destination the fastest way possible. 
Fixed-price
You are assured that a fixed and fair price quote will be required while hiring a reputable DFW airport shuttle service. We provide transparent price quotes, so you will not be surprised at the journey's end. With us, you will avoid any hidden charges as well. We help you avoid the chances of getting cheated if you are traveling to the DFW area for the first time.
Reliable
Time is a precious asset, and nobody likes to lose it due to another mistake! Hiring our airport shuttle service to ensure you have a stress-free & relaxed journey ahead. We provide that you are not late for your flight or meeting. Your pick-up and drop-off are going to be on time. 
With the points mentioned above, it is pretty clear that hiring our DFW airport shuttle service will significantly benefit you or your group. We not only provide reliable airport shuttle service but offer dedicated service to save your precious time and money. Call us today! We are glad to hear from you!